BgStay - catalogue for hotels in Bulgaria
The most popular destinations in Bulgaria
All offers from BgStay (15032)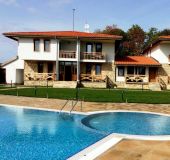 room 2 beds: 49 €

0897-097-267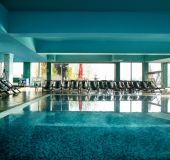 Unique brand new - the hotel is located in a residential part of town Velingrad - spa center of the Balkans. With wonderful panoramic views of the city and surrounded by evergreen pine...

room 2 beds: 62 €

0882-255-525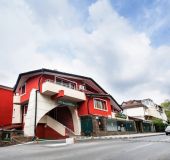 St. Nicholas Hotel and Restaurant - is located in Boyana district of Sofia. The hotel part has 11 luxurious hotel rooms with all necessary conditions for a pleasant and unforgettable...

room 2 beds: 51 €

0885-888-882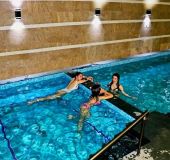 Gallery complex consists of a restaurant with 200 seats, cocktail bar with 60 seats, night club with 200 seats, and hotel part. One of the best places in Koprivshtitsa! The restaurant...

room 2 beds: 46 €

0888-577-257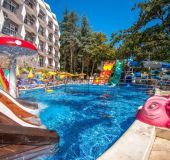 Prestige DeluxeHotel Aquapark Club is a 4-star family oriented hotel located in the center of Golden Sands resort, only 350 m from the main promenade and the beach, among a calm, naturally...

room 2 beds: 69 €

0895-805-805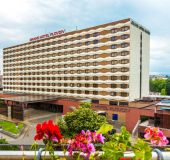 Situated on the Zlatiu Boiadjvie Str. in Plovdiv, Grand Hotel Plovdiv is an attractive and stylish hotel. For our guests, we have provided cozy accommodations in 321 cozy and comfortable...

room 2 beds: 121 €

032-934-163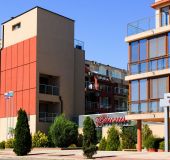 A 1-minute walk from the nearest beach on the Black Sea and a 10-minute walk from Sozopol's Old Town, Apart-Hotel Onegin & SPA features 2 outdoor pools, a spa centre and a...

room 2 beds: 25 €

0888-623-255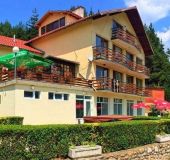 Hotel Helier is located between the Rila and Rodope mountains. For the complete relaxation of its guests, the hotel offers a pool with hot mineral water, sauna, gym, playground,...

room 2 beds: 31 €

0889-203-985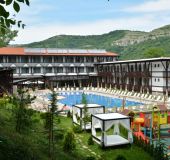 Asenevtsi Park Hotel is situated a few hundred meters from Velchova Zavera square near Veliko Tarnovo downtown. The newly founded at the end of 2015 hotel complex is a lovely quiet...

room 2 beds: 46 €

062-538-888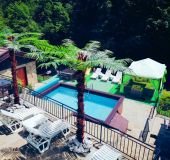 Beautiful place!

house 15 beds: 169 €

0888-318-202