BgStay - catalogue for hotels in Bulgaria
The most popular destinations in Bulgaria
All offers from BgStay (14560)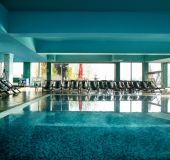 Unique brand new - the hotel is located in a residential part of town Velingrad - spa center of the Balkans. With wonderful panoramic views of the city and surrounded by evergreen pine...

room 2 beds: 62 €

0882-255-525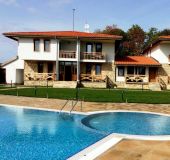 room 2 beds: 49 €

0897-097-267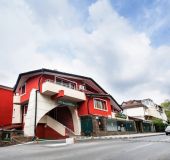 St. Nicholas Hotel and Restaurant - is located in Boyana district of Sofia. The hotel part has 8 luxurious hotel rooms with all necessary conditions for a pleasant and unforgettable...

room 2 beds: 51 €

0888-551-565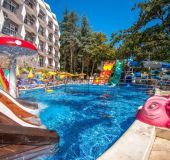 Prestige DeluxeHotel Aquapark Club is a 4-star family hotel located in the center of Golden Sands resort, only 350 m from the main promenade and the beach, among a calm, naturally green...

room 2 beds: 179 €

052-953-370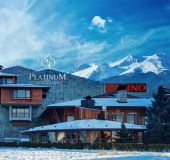 The renovated Platinum Hotel & Casino - Bansko is proud of its four stars, which situate it among the prestigious places to rest in the ski resort. The hotel is situated on...

room 2 beds: 96 €

074-988-485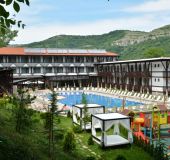 Asenevtsi Park Hotel is situated a few hundred meters from Velchova Zavera square near Veliko Tarnovo downtown. The newly founded at the end of 2015 hotel complex is a lovely quiet...

room 2 beds: 46 €

062-538-888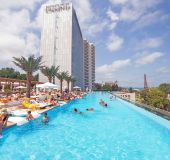 Surrounded by stunning views of the sea and nearby mountains, staff speaking Bulgarian, English, Russian, French, Hebrew, and Turkish, International Hotel Casino and Tower Suites offers...

052-357-180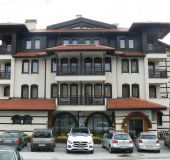 Surrounded by Pirin, Rila and Rhodope Mountains, located at 850 meters altitude, Dobrinishte town combines the best of winter and summer sports. Beautiful scenery, ski slopes, organized...

room 2 beds: 44 €

074-950-086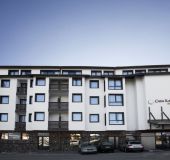 Apart hotel and Spa Casa Karina Bansko is situated in the heart of Pirin Mountain. The complex Casa Karina is luxury apart hotel, situated 70 meters from the Gondola and 140 km from...

studio 2 beds: 46 €

0884-519-400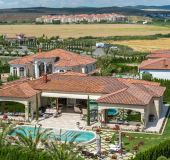 house 4 beds: 690 €

0886-893-333