BgStay - catalogue for hotels in Bulgaria
The most popular destinations in Bulgaria
All offers from BgStay (15121)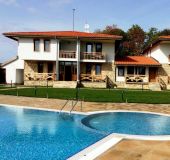 room 2 beds: 36 €

0897-097-267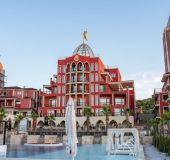 The Alchemist Residence boutique hotel is situated in the most recently built part of the village of Belashtitsa near the city of Plovdiv. It is unique in terms of its concept, it is...

08879-607-943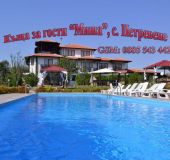 Misha house is located in a small village Petrevene, just 100 km from Sofia. Here you can enjoy clean and tidy rooms, aromatic coffee, delicious meals and friendly service. The tranquility...

room 2 beds: 31 €

0885-543-442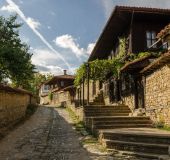 house 25 beds: 231 €

0887-454-547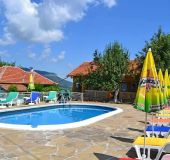 bed 1 bed: 15 €

0886-843-920
Whether traveling on business or for pleasure and recreation Plaza Hotel, Plovdiv, is the perfect place to stay in Plovdiv. It is located in the northwestern part of the city, 3 km...

studio 2 beds: 56 €

032-949-999
Solinaria Boutique Hotel Sozopol is the perfect place for your summer vacation. We are located on the first line in the area of ​​Budjaka, Sozopol, at the entrance of the only karst...

room 2 beds: 46 €

0898-676-838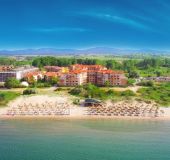 Located in proximity to the Golden Fish Bay, 30 km south of Burgas and 6 km from the Ancient town of Sozopol. Its tranquil location on the beautiful sandy beach makes it a favorite...

apart. 2 beds: 77 €

0894-776-610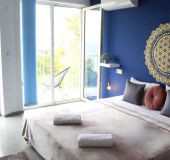 Breathtaking panorama by steps from the sea! Sunset Art is located in a quiet and green part of the picturesque town of Chernomorets. Combines the proximity to the beach with the...

room 2 beds: 31 €

0896-842-288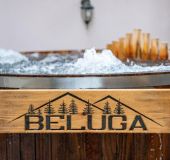 Beluga Guest House is located in the spa capital of the Balkans - Velingrad. Inspired by the surrounding nature of the Rhodopes, we decided to build a concept that reflects our wishes...

room 2 beds: 51 €

0899-166-989