BgStay - catalogue for hotels in Bulgaria
The most popular destinations in Bulgaria
All offers from BgStay (15160)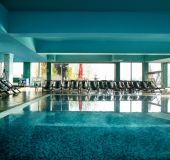 Unique brand new - the hotel is located in a residential part of town Velingrad - spa center of the Balkans. With wonderful panoramic views of the city and surrounded by evergreen pine...

room 2 beds: 62 €

0882-255-525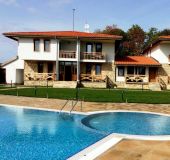 room 2 beds: 49 €

0897-097-267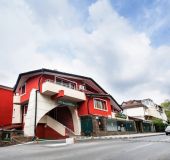 St. Nicholas Hotel and Restaurant - is located in Boyana district of Sofia. The hotel part has 11 luxurious hotel rooms with all necessary conditions for a pleasant and unforgettable...

room 2 beds: 51 €

0885-888-882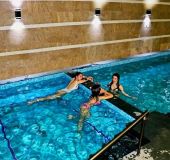 Gallery complex consists of a restaurant with 200 seats, cocktail bar with 60 seats, night club with 200 seats, and hotel part. One of the best places in Koprivshtitsa! The restaurant...

room 2 beds: 46 €

0888-577-257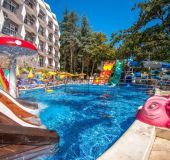 Prestige DeluxeHotel Aquapark Club is a 4-star family oriented hotel located in the center of Golden Sands resort, only 350 m from the main promenade and the beach, among a calm, naturally...

room 2 beds: 105 €

0895-805-805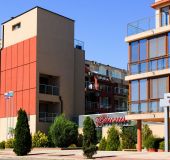 A 1-minute walk from the nearest beach on the Black Sea and a 10-minute walk from Sozopol's Old Town, Apart-Hotel Onegin & SPA features 2 outdoor pools, a spa centre and a...

room 2 beds: 50 €

0888-623-255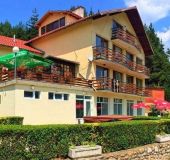 Hotel Helier is located between the Rila and Rodope mountains. For the complete relaxation of its guests, the hotel offers a pool with hot mineral water, sauna, gym, playground,...

room 2 beds: 31 €

0889-203-985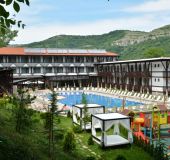 Asenevtsi Park Hotel is situated a few hundred meters from Velchova Zavera square near Veliko Tarnovo downtown. The newly founded at the end of 2015 hotel complex is a lovely quiet...

room 2 beds: 51 €

062-538-888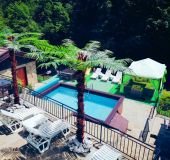 Beautiful place!

house 15 beds: 179 €

0888-318-202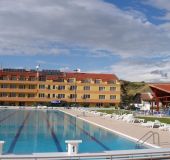 Тhe hotel Komitite is located about 1.5 km from the border with the Republic of Greece near the village of Koulata, to the following tourist destinations: Melnik, Rojenski monastery,...

room 2 beds: 26 €

0888-226-205