BgStay - catalogue for hotels in Bulgaria
The most popular destinations in Bulgaria
All offers from BgStay (15201)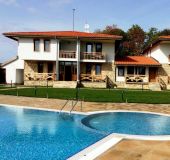 room 2 beds: 49 €

0897-097-267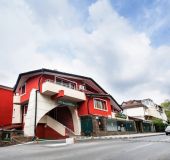 St. Nicholas Hotel and Restaurant - is located in Boyana district of Sofia. The hotel part has 11 luxurious hotel rooms with all necessary conditions for a pleasant and unforgettable...

room 2 beds: 51 €

0885-888-882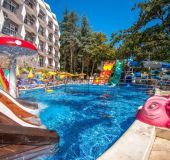 Prestige DeluxeHotel Aquapark Club is a 4-star family oriented hotel located in the center of Golden Sands resort, only 350 m from the main promenade and the beach, among a calm, naturally...

room 2 beds: 103 €

0895-805-805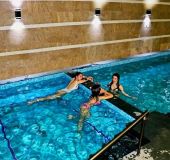 Gallery complex consists of a restaurant with 200 seats, cocktail bar with 60 seats, night club with 200 seats, and hotel part. One of the best places in Koprivshtitsa! The restaurant...

room 2 beds: 46 €

0888-577-257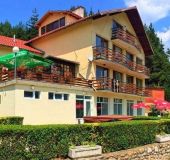 Hotel Helier is located between the Rila and Rodope mountains. For the complete relaxation of its guests, the hotel offers a pool with hot mineral water, sauna, gym, playground,...

room 2 beds: 31 €

0889-203-985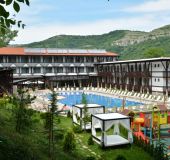 Asenevtsi Park Hotel is situated a few hundred meters from Velchova Zavera square near Veliko Tarnovo downtown. The newly founded at the end of 2015 hotel complex is a lovely quiet...

room 2 beds: 46 €

062-538-888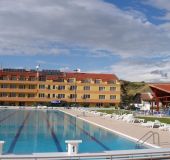 Тhe hotel Komitite is located about 1.5 km from the border with the Republic of Greece near the village of Koulata, to the following tourist destinations: Melnik, Rojenski monastery,...

room 2 beds: 26 €

0888-226-205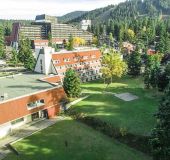 You can discover the charm of Borovets in hotel Ela, located in the very center of the resort. The distinguishing pyramidal building is easy to remember on the outside and magically...

room 2 beds: 45 €

075-032-479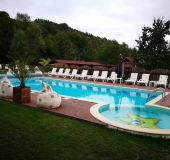 room 2 beds: 31 €

0878-131-331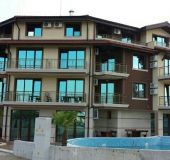 room 2 beds: 26 €

0887-460-400