1 Bungalow in Smolyan, Bulgaria
All bungalows in Smolyan, Bulgaria with prices, phones, photos, stars, descriptions, addresses and locations on the map. 1 bungalows in Smolyan.
More in Smolyan:
12 hotels in Smolyan
,
11 family hotels in Smolyan
,
30 houses in Smolyan
,
5 apartments in Smolyan
,
1 separate rooms in Smolyan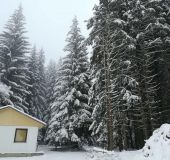 Welcome to bungalow Forest Paradise. For those of you who have chosen a holiday among the beautiful scenery of the Rhodope Mountain, we offer conditions for an unforgettable vacation. Bungalow...

bungalow 6 beds: 41 €

0879-464-959

see more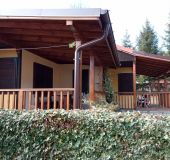 Driving down the picturesque road from Pamporovo to Smolyan our gaze rests on a beautiful lake at the foot of the historic cliff Nevyastata. The lake is one of the group called Smolyan...

bungalow 2 beds: 26 €

0888-770-513

see more